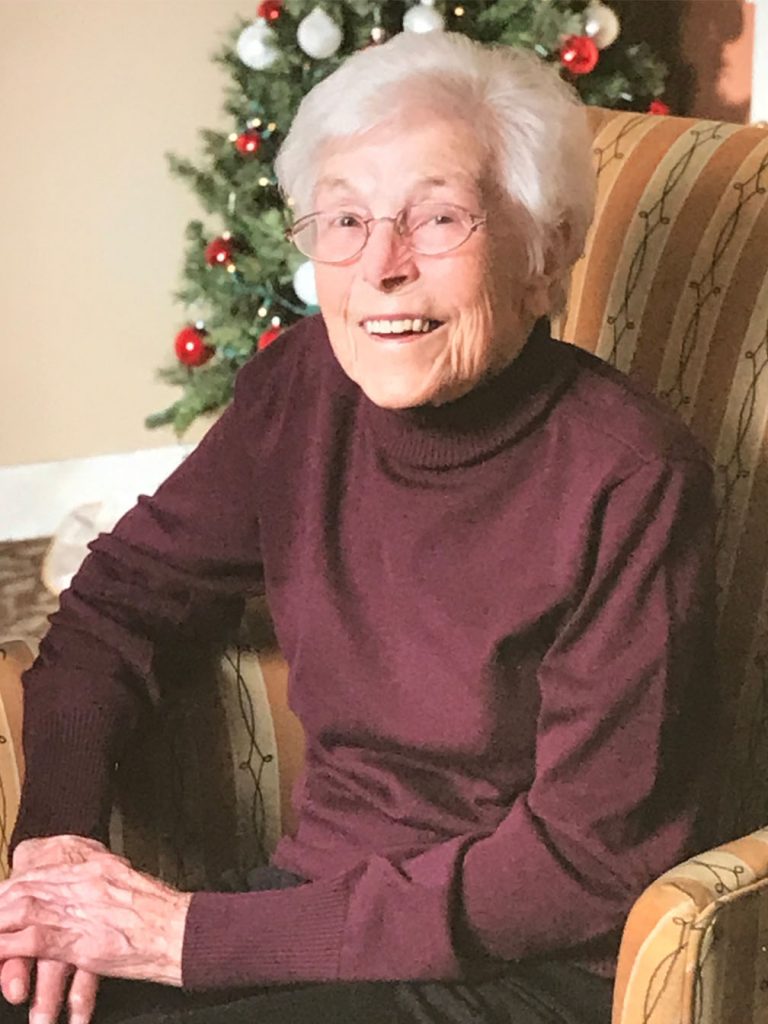 Donations to Think Beyond the Chair in honor of Gertrude Cudnohufsky
Gertrude Sharmaine (DeGroot) Cudnohufsky born June 25th 1917 passed away surrounded by loving family on January 4th 2020. At 102.5 years, she was a lifelong Michigan resident! Daughter of William and Hendrika Degroot, life began on a small dairy farm at Skunk Hollow in the Upper Peninsula's Norway. She resided in Lake Orion, Caseville and recently at American House in Pontiac.
A middle child and oldest of three girls, she is survived by her sister Rose in Saline, MI and her brother Edward in Simi Valley, CA. She was preceded in death by her husband of fifty five years, Walter William Cudnohufsky, in 1995. Gertie recently relayed: "Walter was romantic and made me a friendship ring that I still have."
She was a loving Mom to nine: Walter Jr. and wife Susan, Judy and husband Raymond, Rose Marie (deceased), Elaine, Sharon, Fred and wife Jane, JoAnn, Bill and wife Elizabeth and Leon. She has 18 amazing-grandchildren and 22 great-grandchildren.
Selfless, generous, resolute and wise, Gertie (Gert) lived a joyful life filled with uncommon grace and productivity. She admirably served all the roles that rural and large family life required. She was not only the prime home maker, but the balanced meal dietician, the cook extraordinaire, the family doctor, the gardener, the poultry raiser, the financial planner, the event organizer and more.
She loved music and most of all she loved her family. She liked a good joke and radiated a persistent and captivating Mona Lisa like smile. Gertie modeled the saint like act of always placing others first. She will be deeply missed and long remembered.
In a 2012 reflection Gertie recited:
"Gosh, I don't know what to say to young people; times are so different. But then I do go back to my life memories and what was important for me. What comes to mind is simple! Family and friends are important so choose friends wisely. Take care of each other! Be kind and polite, and people will treat you the same way.
Stay in school because education is important for a good life. Get good at doing something you like, learn it well and pass it along.
Find joy in the small things."
Gertie did as she advised. Her life, full of celebrated small things, added up to something large.
Written by Walt Cudnohufsky